In order to be successful in the highly competitive construction industry, earthworks must be carried out precisely, quickly and effectively. Trimble machine control and site surveying systems not only optimize the use of construction machinery, they also drastically improve overall management of construction sites.
For machine control, site surveying and construction site management solutions, SITECH is Trimble's exclusive sales and service partner in Myanmar
Leveraging Trimble Machine Control technology and its complete portfolio of Connected Site Solutions, you will see significate improvements in productivity and efficiency through all the stages of your construction projects.
The SITECH Myanmar team understands how to apply Trimble technology to effectively solve the most common and biggest challenges faced on the construction site.
As local construction site experts, SITECH can help you leverage Trimble systems and technology on your entire fleet of heavy equipment, including:
Grade Control Systems
Site Positioning Systems
Machine Monitoring
Machine Weighing
Construction Software
Wireless and Internet-based Infrastructure
GET STARTED TODAY
The addition of Trimble site-wide solutions to your heavy civil construction projects takes your company's competitive advantage to the forefront of the marketplace. Whether you choose to start small or go big, the expanded capabilities that Trimble provides will enable you to earn more bids and become even more profitable, project after project.
Adopt Trimble construction technology today and accelerate the growth of your company.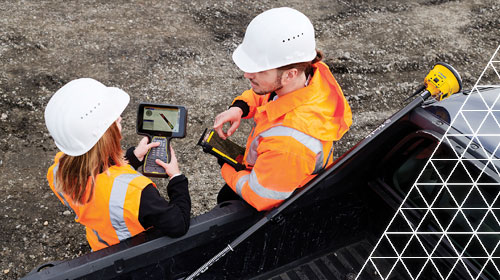 Constructing Better, Together
For over ten years, Trimble and SITECH have blended premium construction technology with service expertise, delivering you a partnership where technical innovation and local support meet hardware—and your hard work—for decades to come.